"Our House is a House of Prayer for all people" – Isaiah 56:7
Interfaith Families:
Welcome!
Our doors are open to all who want to enter. We each have different reasons for walking through our doors. Whether you are part of another faith tradition or no faith tradition at all, your family's spiritual home may well be with Temple Emanuel Sinai. Maybe you are coming to support a loved one as part of an Interfaith Family. Maybe you want to learn how to create and Jewish home and (or) to raise Jewish children. Maybe you are curious. We are honored to walk alongside you as you travel this journey.
At the end of each section of Torah we say: Chazak, chazak, v'nitchazek – Be strong, be strong and we will be strengthened.  Temple Emanuel Siani values diversity and knows that when we practice audacious hospitality we are strengthened.
Connections with other Faith Communities in Central Massachusetts: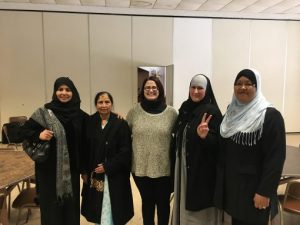 Temple Emanuel Sinai has a tradition of going into the wider community to work with other faith groups. The foundation of religious freedom in the United States was built here in New England.  We know that our society is strengthened when the lines of communication remain open between our own Reform congregation and our neighbors of other faith traditions.
We are founding members of Worcester Interfaith, and the values that led us to help start our community's major interfaith organization continues inspire us to bring diverse religious communities together.
Watch streaming events and services live on the website!
Learn more about participating in Temple events and services and becoming a member.
Your donations — at whatever level is comfortable for you — will ensure that Temple Emanuel Sinai continues to deliver high quality events and services.